The Nordic electrotechnical standardization bodies (NOREK) would like to attract more young people to standardization and invite Young Professionals across the Nordic industry sector to our dedicated Nordic Young Professionals workshop in Copenhagen.
Who can participate?
Are you a young engineer (under 36 years old) employed at a Nordic company or a PhD student working on a project in a company? And are you engaged in/or have strong interests in standardization or conformity assessment or areas like safety, reliability, product innovation and development. Are you interested in how you can strengthen the work with the sustainable development goals?
About the workshop
Why attend: 
Get an introduction to the European and international standardization landscape
Find out how standardization supports the achievement of the Sustainable Development Goals
Expand your professional network in the Nordic region
Hear testimonies from other young professionals participating in standards development
Work on an interesting case about standards and the SGDs
Obtain a free membership in a standardization technical committee at Danish Standards
Time: 
June 1st welcoming dinner in Copenhagen at 19:00.
The dinner is optional. Expenses will be covered.
June 2nd workshop from 09:00-15:00.
Lunch is included.
Deadline for registration: May 19th, 2023.
Workshop programme
Introduction to standards and standardization
What are standards and how are standards developed?
International standardization and selected topics
How to support the SDGs through standardization
Example of a company working with standards and the SDGs
The value of standardization for personal and professional development
Group work
Panel discussion
Wrap-up and closure
Contact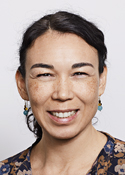 Pernille Arendsdorf Bengtsen
Konsulent | Consultant
Afdeling for international politik og kursus
E: pab@ds.dk
T: 39 96 62 23