Preparing for the new Eurocodes
The revision of European standards for the design of structures has begun and in the period up to 2020, when the revision is due to be completed, numerous changes will be introduced in connection with the basis for project design for most structures. Eurocodes Connect provides access to all of the codes and ongoing revisions, and will help you keep track of future changes.
An important feature of Eurocodes Connect is the ability to identify and see what changes have been made when new versions are published.  Where codes are available in XML format, you can quickly identify the changes made between two versions of a code using the redline feature. Users are automatically notified when revisions are published. 
Other features of Eurocodes Connect
Eurocodes Connect not only helps you manage future changes; it also offers many other useful features that will facilitate the daily work of you and your colleagues. Among the features of Eurocodes are:
Various research tools including easy searching across all Eurocodes, partial document, number search, keyword and ICS code filters, and related documents
Access to sections of the Eurocodes that you need – and the addenda or corrigenda that are published
Switching between sections and standards via active links where references are stated in the standard
Compiling your own project or subject based compilations of pages/parts from the Eurocodes
Adding a personal touch to standards with your own notes and lists – which you may choose to share with colleagues
Printing selected pages from Eurocodes, including your own or colleagues comments
Why Eurocodes Connect makes good sense
Eurocodes Connect is a valuable investment for now and the future. You get:
24/7/365 access to all Eurocodes, addenda, and corrigenda, and external links to country annexes
Valuable knowledge of changes to Eurocodes, including alerts when changes are published
Certainty that Eurocodes are always applicable and accessible
Effective cooperation and knowledge retention and sharing across organisational boundaries.
Contact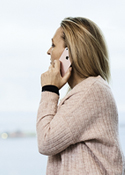 About
Most Eurocodes are in PDF providing users with familiar functions and additional new capabilities (comments, bookmarks, collections, etc.) that will increase productivity and sharing of institutional knowledge, and result in higher quality work.

Eurocodes Connect includes some codes in XML format. XML provides a more interactive experience for users including functions (comments, bookmarks, collections, selective printing, etc.) operating at a section/paragraph level, inline hyperlinking of references, and on the fly redlining (where an active and inactive version of the same code are available). As use of the system grows so will the number of codes in XML format.

In Eurocodes Connect, the user interface language is English, and it is the English versions of Eurocodes you will find in the system.